About Me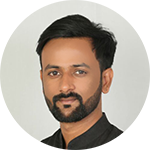 Hi, I am Jigar Prajapati highly skilled,  motivated, personable Freelance Web Developer who loves to learn and creatively solve problems. I have a Successful 6+ year track record building websites in small business, agency, education and in-house sectors. Seeking a position as a Full Stack Developer to further enhance organizational worth by leveraging my skills and knowledge in Front-end and Back-end development, Responsive frameworks, Coding, Designing and maintaining Databases to enhance the client experience.

Fast
Fast load times and lag free interaction, my highest priority.
Responsive
My layouts will work on any device, big or small.
Intuitive
Strong preference for easy to use, intuitive UX/UI.
Dynamic
Websites don't have to be static, I love making pages come to life.
Services

Design
Web design
Direction artistique
UI & UX
Web Development
SEO friendly Development
Interaction design
HTML, WordPress, Squarespace, Kajabi, HubSpot, bigcommerce
CRM
Hubspot , MailChimp
Act-on, Pardot
iContact, Marketo
Sever Setup
Domain
Hosting
Experience
Education
2011-2015
Bachelor Engineering
I completed my Bachelor Engineering from SAL INSTITUTE OF TECHNOLOGY & ENGINEERING RESEARCH
2009-2010
HSC
I completed my Higher Education in Science from Gujarat Secondary & Higher Secondary Education Board.
2008
SSC
I completed my Secondary Education from Gujarat Secondary & Higher Secondary Education Board.
Work
2016 - Present
Keo Marketing
I am working as a web developer in Keo Marketing, Phoenix, AZ, USA. It's a digital marketing agency which is specialized in business to business (B2B) marketing.
2015 - 2016
Freelance Web Developer
I worked with different client during this period on different projects.
Testimonial
Qasim Khilji
Data Science | Advertising Analytics | CTV/OTT Advertising | Leadership
I am writing to recommend Jigar for his exceptional work and contributions as a website developer during our time together at KEO Marketing Inc. Jigar is an exceptional individual who possesses top-notch development skills and a keen eye for design.
As an SEO manager, I worked closely with Jigar on several projects, and I was always impressed by his ability to create beautiful and functional websites that not only looked great but also drove results. Jigar's expertise in web development goes beyond just coding. He also understands the impact of design on user experience and works with you to ensure that the final product not only meets your technical requirements but also your design goals.
What sets Jigar apart from others is his ability to communicate effectively and work collaboratively with others. He is a true team player who is always willing to go the extra mile to ensure that his team members and clients are satisfied.
Jigar is an exceptional website developer who would be a valuable asset to any organization. I highly recommend him without hesitation.
Laura Hogan
Business Owner at Digital Atlas
Jigar is a phenomenal developer that I highly recommend. He works on everything from landing pages to CRM integrations to full website redesigns. He is also one of the only developers I've worked with that has a good eye for design as well! He can take a simple wireframe and build out a beautiful page just from a little bit of information. He is quick, responsive, and did just about every task I threw at him without issues! You won't go wrong hiring Jigar, he is a one of a kind developer that I love working with.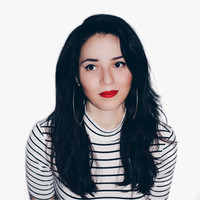 Bianca Sanchez
Design Leader & UX Mentor
Jigar is a fantastic developer to work with. He is a tremendous asset to the team, not only did he complete projects on time but he is also a great collaborator and taught me so much about WordPress during the time that we worked together. I would highly recommend him as a web developer.
Marni Patterson
B2B Marketing & Product Strategy | Digital Marketing
I have worked with Jigar for the past few years at KEO Marketing. He always does a great job designing web sites and landing pages as well as templates and other site components. He completes projects on time and within budget and helps troubleshoot and solve site-related problems for clients.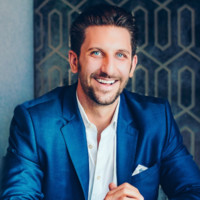 Elliot Manson
Head Of Marketing & Founding Team
Jigar and I have worked together over a year. Works extremely fast with high quality. Jigar has always been willing to dive into any project and figure out how to get things done.